What is a Placecloud event?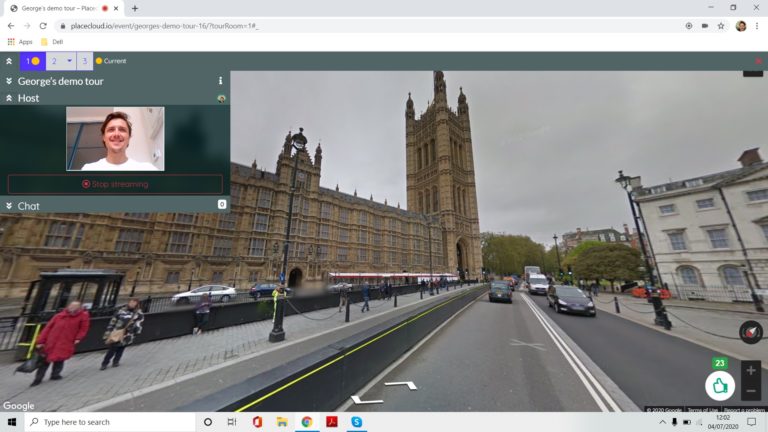 We run live events that we call 'street view tours'. They combine Google's Street View technology with a live video stream and interactive chat - an online group cultural city tour
22 Aug
Charles IV's Prague: Dynasty, Propaganda, and Sex

Eleanor Janega
Published Author
Academic
This tour will take participants through fourteenth-century Prague to see how Holy Roman Emperor Charles IV re-built a city to draw in visitors, celebrate his dynasty, and manage sexual display.
On this tour
Exclusive

Vyšehrad Castle

Vyšehrad Castle was the traditional seat of the Přemyslid dynasty who ruled the Czech lands from the ninth century to the fourteenth. This stop will discuss the legendary foundations of the castle, the meaning of the Přemyslid's in the Czech imagination, and Charles IV's connections to the dynasty.

Exclusive

The Powder Tower (Prašná brána)

At the famous Prašná brána we will consider the medieval walls of Prague, and what they meant not only for keeping a medieval city safe, but what shifting boundaries meant in terms of what Prague could provide, how many people could live there, and what it offered visitors and newcomers.

Exclusive

Klášter na Slovanech (Emauzy/ Emmaus Monastery)

Na Slovanech was founded when Charles IV invited a group of Benedictine monks from the Dalmatian coast to Prague in 1347 to practice. They were an attraction in Prague because while they were catholic, they had special dispensation from the Pope to practice in the Slavonic right. Here we will discuss Slavic culture and conceptions of religious purity.

Exclusive

Charles Square (Karlovo náměstí)

When Charles Square was opened it was the largest market square north of the alps in Europe. We will discuss how it was used not only for trading, but for religious display, with a quick look at the place of the first defenestration of Prague.

Exclusive

The Jerusalem Community

Now the site of the beautiful Kostel sv. Bartoloměje, we will have a look at the site of the former Jerusalem religious house - a community of former sex workers and preachers living in the house of an old brothel. Here we will discuss how sex was regulated in medieval cities, why, and when a brothel could be closed.
Eleanor Janega
Eleanor Janega is a medieval historian specialising in sexuality, gender, apocalypticism, propaganda, and the urban experience.
In addition to academic publications, she has written for various popular history magazines including BBC History, and History Today. She also writes the popular blog Going Medieval.
Her book, The Middle Ages: A Graphic History, will be out in 2021 on Icon Press.
She teaches at the London School of Economics.