What is a Placecloud event?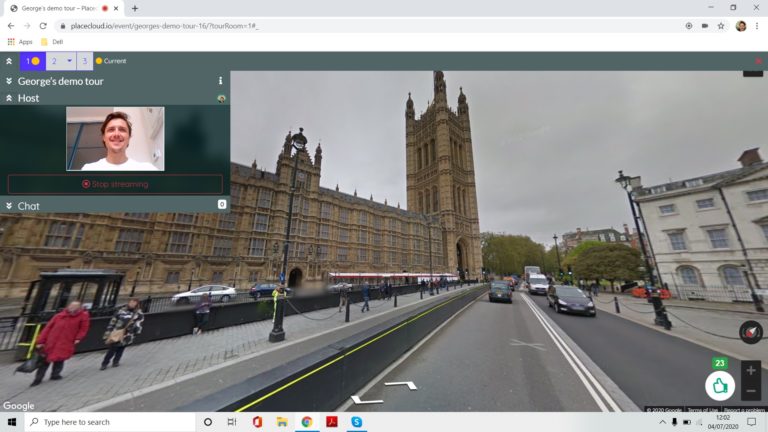 We run live events that we call 'street view tours'. They combine Google's Street View technology with a live video stream and interactive chat - an online group cultural city tour
Placecloud's founder does a quick 20 minute demo of the live virtual tour technology for potential Placecloud guides.
Please join via laptop/desktop/tablet – phones not yet fully supported
On this tour
Exclusive

17 South Molton Street

William Blake's last surviving London residence

Exclusive

Inside Westminster Abbey

The interior of Westminster Abbey

Exclusive

Bramfield Road

In London's South-West
George Fort
George is driven by the potential to harness the power latent in grassroots culture - writers, scholars, artists, independent museums, archives - on a wider societal scale for the public good. Placecloud aims to reveal the cultural significance of ordinary places as a means of fostering a deeper connection to our surroundings. George has a deep interest in 'place' - the built and natural environment - and its vital contribution to human culture.